W

hy 

U

s?
---
At Superb Wine, we GUARANTEE low (if not lowest) price, GURANTEE 24-hour delivery, GUARANTEE top quality, and we offer tailor-made sourcing services to our clients.
G

uaranteed 

L

ow (if not 

L

owest) 

P

rice in HK/China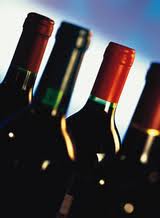 It's time to ask yourself, "why should I pay more than what I have to for the same bottle of wine?"
We know the price tag of any bottle would have incorporated labor costs, rents, utilities and other operating expenses. Then on top these retailers probably charge us a considerable margin.
At Superb Wine, we abide by our low cost policy, and we do not and will not engage in any retail operation. Our low margin policy enables our clients to buy fine and rare wines at or close to wholesale/merchant prices. Therefore, not only we can guarantee that our prices beat all wine retailers in Hong Kong by miles, we are also arguably one of the cheapest (if not the cheapest) wine wholesalers in Hong Kong
We ENCOURAGE our clients to do price research before purchasing any fine and rare wines from us. Once you have done your research, we are confident that you will place your order with us.
G

uaranteed 

24

-hour 

D

elivery

We offer 24-hour free delivery to most districts* in Hong Kong for any purchase above HK$5,000* placed before 3:00pm (Monday through Friday).

We understand our client's need, and if you want something, you want it NOW! We can deliver your wines to your office, home, restaurant and party venue at your convenient time range* to ensure our clients a care-/hassle-free buying experience.
G

uaranteed 

T

op 

Q

uality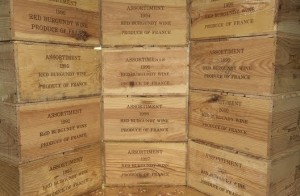 We adhere to the highest standard in wine sourcing to ensure impeccable quality on each bottle of wine you purchased.
We only buy wines directly from the chateaux, reputable negociants and professional cellars. In addition, with the exceptions of the DRC wines, we typically buy wines that are packed in their OWCs (original wooden cases). To ensure perfect condition, we occasionally open the OWCs to check the label, capsule and watermark level of every bottle.
We hold significant stocks of the world's finest and rare wines, and quality of the wine you purchase is everything to us. We pay serious attention to wine storage, so every bottle and case is carefully stored in a temperature-controlled bonded warehouse, such as our own private section at LCB (London City Bond, one of the largest bonded wine warehouses in the UK) and BCB (Bordeaux City Bond in France). In Hong Kong, we only store our wines at HKQAA (Hong Kong Quality Assurance Agency) certified cellars with insurance, 24-hour surveillance and temperature/humidity control, such as Vintage Cellars, Top Spin Wine and Joisen.
From international wine transportation to local distribution in Hong Kong, we only use airfreights and local vehicles with 24/7 temperature control system to ensure that every bottle arrives at our client's hand is in its very best condition.
T

ailor-made 

S

ourcing 

S

ervices

If we don't have what you are looking for, please Contact Us and we can source them for you through our worldwide supply-chain network.
Q

uestions?

We look forward to answering any query that you may have. Please Contact Us if you have any question.